CALL FOR CANDIDATES: President and Secretary General of the University Women of Europe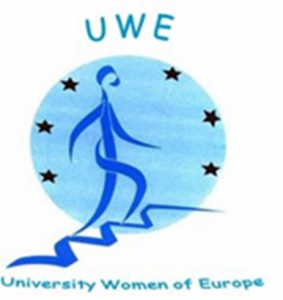 We are pleased to invite you to the next Annual General Meeting of the University Women of Europe in Rome which will be combined, as usual, with a two day conference. 21-24th of June 2018. The conference in Rome, Italy brings together University Women from all over Europe in a wonderful and inspiring environment. The Conference theme is Women in STEM professions, Challenges – Support – Education.
How do we improve the working conditions in STEM professions, so more women will chose STEM studies and professions. How do we create equal opportunities for women and girls in a world that changes so rapidly? Those questions and more you will be able to discuss at the UWE Conference 2018 in Rome. As a special event we will present the material on the Pay Gap in several countries on Saturday morning 23rd of June.
We are looking forward to meeting you to exchange ideas and create energy and commitment. The conference is open to all members of the University Women of Europe and their friends. Welcome!
The early bird registration ended 30 April 2018.  For more information, please visit UWE's website.
Starting 24 of June 2018 the UWE Board has two vacancies.
President : as the current President dr. Edith Lommerse, has served two consecutive terms of three years.
Secretary General: Roxana Elena Petrescu, the current Secretary General,will stand for another term of three years.
Applications, consisting of a CV, photo and a motivational letter stating the candidate will accept the post should the AGM elect the candidate . The candidate is also required to present herself during 5 minutes at the UWE Conference in Rome, 21-24 June 2018.
Suomen Akateemisten Naisten Liiton ehdokkaat nimeää Liiton keskushallitus. Mikäli haluat asettua ehdolle, ota yhteydessä Liiton toimistoon viimeistään 15.5.2018 (sanl.fkaf(a)akateemisetnaiset.fi). Tarvittavat liitteet on ilmoitettu yllä.